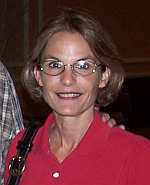 TRACY BRUCE writes: It's an honor to be chosen to run for the board, again! I served a 1-year term in 2015 but did not run in 2016 because of a health issue. I'm thrilled to be given another opportunity to continue this adventure, especially to promote education and mentor opportunities for my fellow NLM's. I've been playing bridge and directing games in Austin for the last 5 years and currently direct a Saturday game at the BCA. Austin bridge is part of my life. As we all know, bridge is a great game, but our players are amazing. It's been a pleasure to get to know so many fine and outstanding folks.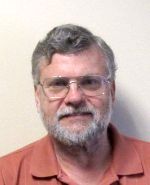 RICK CLEMENTS writes: I came to Austin in 1965 as a student at UT where I studied Psychology, first as an undergraduate and later as a graduate student finishing a PhD in 1978. During that time I managed to fit in getting married to Barb, having our son, and doing a stint the army. After a couple of jobs in psychology related fields, I decided that computers were the future. I worked at a software company here in Austin, and later in Northern Virginia as a network engineer and eventually as the VP of Engineering. In 2009, Barb and I retired and moved back to Austin. Most recently and notably, some partners and I have opened a new bar called Mort Subite (yes, that translates to sudden death) located in downtown Austin, which specializes in Belgian Beers. Since being back in Austin, I have greatly enjoyed playing bridge here. I remember how intimidating it was back in the early 80s, but somehow people have mellowed a bit, and we have loved getting to know the people in the club. Anyway, the bridge organization here is very good, and I would be honored to be able to give back to it.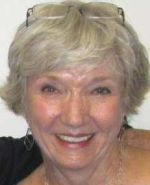 RACHELL JACKSON writes: In 2009, I took beginning bridge from Rosemary Kelley - - looking for something fun to do that included problem solving. Did I ever find it! Who knew there was a mini-culture of bridge in Austin, Texas? The bridge is good, the several clubs are good, and the people are wonderful. It's all good. For the past two years, I've had the honor and the privilege to serve on the Unit 207 Board. It's been a steep learning curve, but very rewarding. During that time, I've co-chaired two sectionals, served as hospitality chair and president of the Board. If re-elected, my goals for Unit 207 bridge include growing our membership (we've just topped 1000 members), enriching bridge play at all of the clubs in Unit 207, and getting Unit members more involved in Unit activities and plans.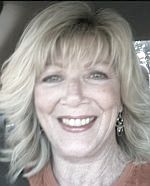 JULIE MCKENNA writes: I was born and raised in SE Minnesota. After high school I attended St. Mary's School of Nursing in Rochester, Minnesota. I worked as a Psychiatric nurse at the Rochester State Hospital until the birth of my second child. We moved to Austin when my husband retired. We wanted be near our sons and two of our four grandkids. I helped with the Tiered Mentoring Program these last few months and also helped take pictures for the Unit. I love to travel, read, and play Bridge! Life is good!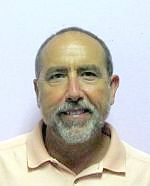 LOREN NYER writes: I was born in Cleveland, Ohio in 1948.  I learned to love and play golf at age 11 and to appreciate bridge at age 16.  My parents both played bridge and my dad was considered a natural.  My mom at 91 still plays today.  I had 3 bridge buddies in high school and we played for ½ cent a point.  Occasionally we went to a duplicate tournament but, quite frankly, there were just too many old people.  We'd chew bubble gum and pop the bubbles just to tick them off!     I earned a Bachelor's degree in psychology from Miami of Ohio and lettered in golf.   I came to Austin and earned a Master's in social psychology at U.T. and met my red headed partner (and sweetheart of 41 years), Genie.  I worked in the printing industry for 25 years, ending my career by owning and selling the Lithoprint Company.    I have enjoyed greatly the competitive and friendly atmosphere of the Bridge Center and would be proud to help it prosper as a board member.    My Mother has approved this message!!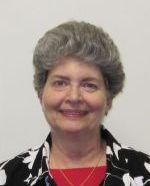 BARBARA VERVENNE writes: I grew up in the Detroit area and moved south to Lafayette, LA for grad school. My work brought our family to Austin in 1983, and after a couple of years I was hired by AMD. Having taken community bridge lessons with a co-worker in the late 90's, I played social bridge off and on until I discovered duplicate as part of AMD's lunchtime bridge group. I retired from AMD in 2008, and then my bridge habit really kicked in. Bridge certainly has given me more than I expected from a hobby - I knew it would keep me learning, but I've found many friendships and opportunities to travel both for tournaments and for leisure. I have participated in the Mentor Program for several years. I help out the BCA as one of the supplies buyers, and it would be my privilege to serve on the Unit 207 board.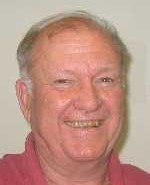 GEORGE WATKINS writes: I was the Unit Board President for several years thru 2015 and took a break after 6 years on the Board. I am a retired school teacher and enjoy walking my dogs, playing bridge and following politics. While on the Unit Board I co-chaired several of the Sectionals held at the BCA. I have helped organize parties and free events for all Unit members paid for by the Board. If reelected I will continue to promote cooperation between the Unit and the various clubs in our area. I will also encourage the Board to provide more parties and special events for our membership.